Wee Society
Inspiring bright little minds
Wee Society believes you're never too young to develop an eye for design. The company aims to spark kids' imaginations, leading to big bright explosions of creativity. And they're pretty sure uncontrollable giggles make the world better.
Office played a pivotal role in creating Wee Society from the very beginning — developing the brand strategy and all aspects of the brand experience: naming, visual identity system, website, marketing, and a range of products — including award-winning learning apps, books, toys, art prints and DIY projects "from the Wee Workshop."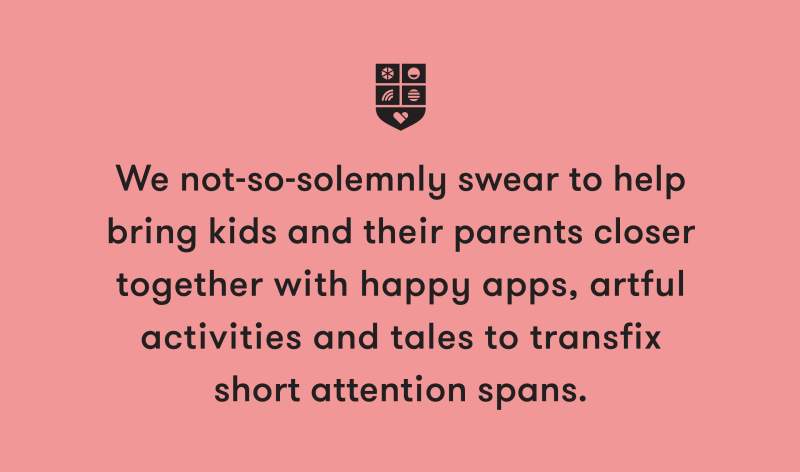 The building blocks of a kids' brand
Office started by articulating the brand vision, crafting its positioning, and defining Wee Society's values. With the brand's design-savvy and socially conscious target audience in mind, the Office team consulted with kids, parents and childhood development experts throughout the process. The identity system and tone of voice amplify the brand's playful, colorful spirit across all Wee Society communications and products.
The work has been recognized globally with a Cannes Silver Lion, Art Directors Club Bronze Cube, Webby Awards Official Honor, One Show Pencil, Parent's Choice Gold Award, Communication Arts Award, AIGA 50 Books/50 Covers and others.
Write On: My Story Journal
Wee Hee Hee: A Collection of Pretty Funny Jokes & Pictures
An Incomplete Book of Awesome Things
Happy Walls: Collections at art.com and weesociety.com
The Wee Alphas Personalized Prints from Wee Society are one of the most customizable options we've seen for high-quality baby name artwork … [T]hey're beautiful, timeless, and guaranteed one of a kind. Just like your kid, right?
Delilah, Cool Mom Picks
Wee You-Things Apps: Encouraging kids to appreciate differences
Wee Alphas App: Find your special letter
The coolest thing about Wee Alphas is that it takes the approach that just because kids need to learn the basics like ABCs, doesn't mean they have to be bored. In fact, this app is quirky enough to entertain the parents playing the app with the kids … Wee Alphas is a standout example of a fun, quality preschool education app.
Common Sense Media, 5-star review
We applaud their understanding that 21st century kids play on and off screen, and their design of delightful, playful learning experiences for both dimensions.
Parents' Choice Foundation
From the Wee Workshop: Free DIY projects
Wee Ink: A collection of temporary tattoos with Tattly
Project Scope
Naming
Brand strategy
Messaging & brand voice
Visual identity system
Website design & content
Photography
Marketing
Product design (iOS apps)
Product development
Editorial design & content
Animation